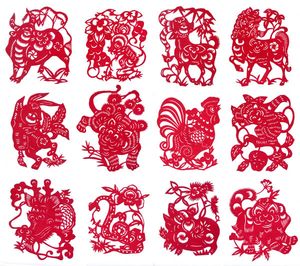 Please click on the image for a larger picture.

Chinese Paper Cuts - Chinese Zodiac Symbols #20

Size: 3.5" x 3" each (9cm x 7.5cm)

Out of stock

Chinese Zodiac: twelve animals corresponding to the Twelve Terrestrial Branches - mouse, ox, tiger, rabbit, dragon, snake, horse, goat, monkey, rooster, dog and boar.

We recommend the Chinese Paper Cuts be framed.
Comes in a set of twelve.