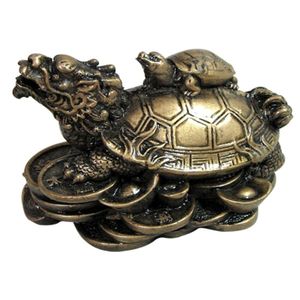 Please click on the image for a larger picture.

Chinese FengShui Money Turtle - Polystone - Gold #1

Dimensions: approx. 2.5" (6.5cm)

In China, turtles are regarded as one of the four divine animals of the universe, along with the dragon, phoenix and chimers. Many regard turtles as spiritual beasts. When combined with the symbolism of coins, turtles are thought to bring prosperity to a home and business.

This decorative cloisonne turtle is suggested as a beautiful addition to your home or as a gift to someone special.