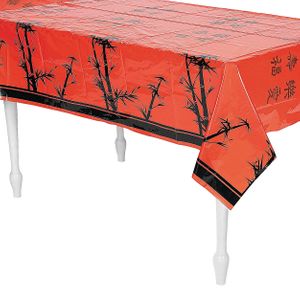 Please click on the image for a larger picture.

Chinese Party Tablecloth

Size: approx. 54" x 108"
Fabric: Plastic

This tablecloth is a great addition to your party supplies, perfect to cover up that naked table!

Itís time to celebrate good fortune heading into the new year! No Chinese New Year party is complete without this Chinese New Year tablecloth! Messes will be a breeze to clean up after the guests have left! Trust us, your table will thank you.

Plastic, Disposable.