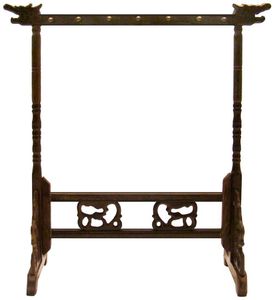 Please click on the image for a larger picture.

Chinese Calligraphy Brush Stand - Wooden Dragon Stand #2

Size: approx. 17" x 16" x 4.5" (43cm x 40.5cm x 11.5cm)

Out of Stock

Traditionally used as a Chinese calligraphy brush holder, this elegant and rich wooden brush stand is ideal for hanging your favorite calligraphy / painting brushes. Makes a wonderful display. Ships in four simple, interlocking parts.