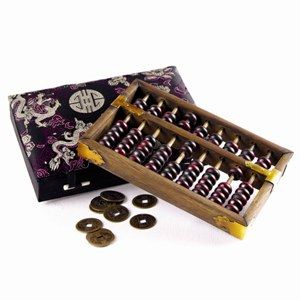 Please click on the image for a larger picture.

Chinese Abacus with Coins #2

Size: 7.5" x 5" (19cm x 12.5cm)

Elegant silk box holds one of China's many inventions: the Abacus. Still used today, especially in small stores - an abacus can easily match the speed of a calculator. Including 10 Chinese coins.